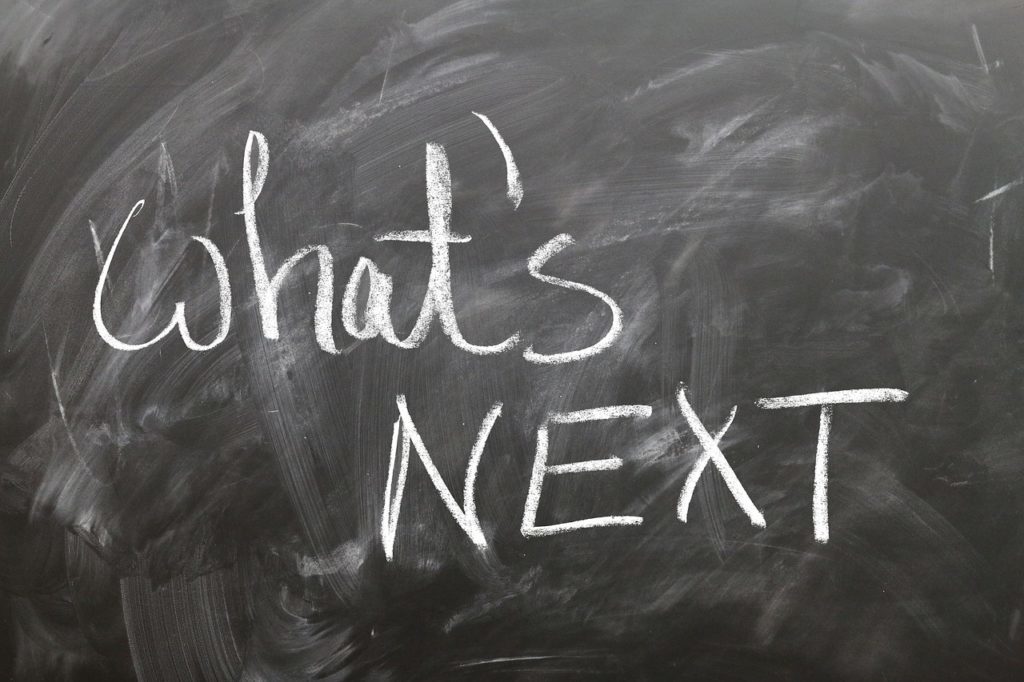 Five digital marketing trends we are seeing in 2017
What innovations are waiting just around the corner? What are the trends we are already seeing in digital marketing this year? Find out! ????
I don't have a crystal ball, but I do have data collected through observation and experience on what last year meant for online marketing. And also a little intuition, which always helps!
Today I would like to share the the trends that digital marketing is taking already, and will take during 2017. Want to check them out?
Five digital marketing trends for 2017, a year packed with innovation!
Here's what 2017 is already bringing, and will keep bringing in terms of digital marketing.
#1. Mobile first, first, first!
We've been saying it for years, but now it's finally confirmed. According to StatCounter, mobile web usage overtakes desktop for the first time, accounting for 51.3% of usage compared to 48.7% for desktops.
In fact, Google has adopted mobile first-indexing, and now a responsive page or a good mobile web version of your website will influence its search engine rankings.
#2. RTB programmatic advertising continues growing
Can you imagine buying advertising for your business that only impacts users that are already interested in your product or service? That's exactly the kind of advertising RTB delivers.
Programmatic advertising is the result of applying Big Data to systems that systematically and "programmatically" bid for and buy advertising in real time (called RTB, real-time bidding). Campaigns are tailored to users' interests because their preferences are tracked by browser cookies.
Some advantages include:
It is a powerful segmentation tool. Markets can be segmented by gender, age, area, etc. You can display impressions only to users with mobile devices, for example.
It is a semi-automated advertising model.
It allows real-time planning to redirect campaigns based on user response.
If you want to learn more about purchasing programmatic advertising, this post offers a fairly detailed explanation.
#3. Podcasts continue to gain ground as a content marketing format with outstanding added value
Many marketing greats are already offering a range of podcasts in different formats, from training and courses to interviews.
I recently posted about the top podcasts to follow.
The podcast is an extremely versatile format, because followers can listen on their way to work, while exercising or doing the laundry.
In the age of multitasking, the podcast is the perfect way to keep up with your favorite influencers.
#4. Brands are creating virtual reality and 360º content
Google Cardboard, Samsung Gear and Play Station VR open up new horizons for virtual reality, photography and 360-degree video.
Media outlets like the New York Times already offer these 360-degree experiences, which make it possible to fully immerse yourself in the news.
Both media and brands will generate more of this type of content for users during 2017.
#5. Marketing focuses less on products and services and more on experiences
We've placed the customer at the center of things. At the center of your business, at the center of your website, at the center of your social media strategy, and at the center of your marketing campaigns! Do you understand the revolution this implies?
What matters now isn't selling products and services, but offering experiences. And to do that you need to effectively market your content and connect emotionally with the public.
This is the path that companies should take for a successful 2017.
An online marketing resolution for this year…
Another, less positive study by Evercom and the Spanish Marketing Association came out mid-year. Despite investments in online marketing hitting 37.8% of the market, traditional marketing is still going strong at 62.2%. This underscores the fact that the gap between online and offline marketing, while shrinking every year, is still significant.
I am convinced that marketers will soon shift those percentages in favor of digital marketing, and this could be a good goal for this year. At the same time, we still need better online and offline integration and must continue working towards this goal.