Website/ecommerce design & development
Nowadays, your image is your website
We are experts in designing & developing websites, e-commerce stores, apps for smart phones and tablets, landing pages, newsletters, emailing's and everything that you have in your mind that requires design and programming.
We start by understanding your needs and defining a concept, to then start the design and finally developing your platform/s.
We support you to define the best structure and usability for your platform, as well as menu and content. We are fans of visual content marketing and make your website attractive, visual and dynamic.
We use well known platforms such as WordPress, Joomla, Prestashop and Woocommerce. We even have our own content management system (CMS) for very special and tailor made projects. Possibilities are endless: you have an idea, we can design it and develop it.
1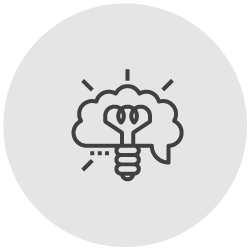 The concept
We start by understanding what your needs are. Do you need a website, an online store, a landing page, a blog, or maybe an app? Anything that can be designed and programmed, we can do it.
If your project requires it, we will start creating wireframes to define the shape of the website based on your feedback. Or maybe a well-chosen template is enough for your project. You can provide us the structure that you want,
or you can let us come with a proposal for you.
The design
We love designing. We enjoy bringing our creativity to your service. We understand your needs and we capture them in your new website/platform. Innovation is our motto. From a serious corporate website, to a casual and joyful platform, you will get what you have asked for: a website in line with your values, your personality, your identity.
Parallax effects, tailor-made infographics to explain your content, personalized icons and drawings, high-end layouts, illustration, cinemagraphs, experimental compositions: our creativity & team at your service.
You can provide your own content or we can create content for you. We are your partners.
2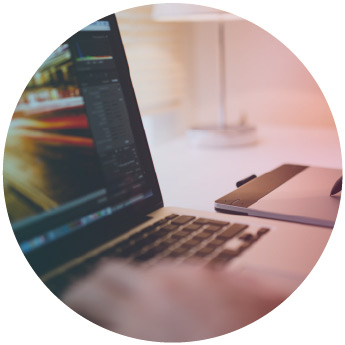 3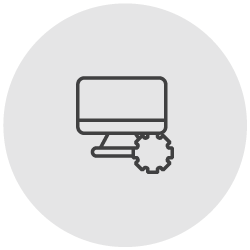 The development
This is one of the most important part that no one sees: programming. Based on the design and the content defined & agreed, our programmers
will start the work to shape your new website/platform.
Once ready, we check that everything works and make sure that everything is perfectly linked. We also make sure the SEO on-page is impeccable, which helps to an eventual future Linkbuilding strategy that would place your website in the first positions in Google.
At this point, your website/platform is ready to be launched. You will have an easy content management system for you to take over. If you need training or help with the launch or need maintenance, we are here to support you too.
We are here for you
Do you have any questions? We are here to support you in taking full potential of your business.